Create a professional website
Stand out with a professionally-designed website to promote your business.
At Pame Digital we are working within the subject of e-commerce and web design, offering custom-made web solutions, from the very beginning to the last and final result of a website.
and pay only 💰 for what you really need.
and pay only 💰 for what you really need.
The way we shop online has changed dramatically in recent years, and so has the way we need to manage our inventory. Websites or online shops are the new storefronts, and customers expect a modern, streamlined experience. A CMS, such as WordPress, is designed to make it easy for customers to find what they need and order it quickly, while also providing a way for businesses to keep track of their inventory.
Why You Should Use CMS for Your Website
WooCommerce, an intuitive interface that makes it easy for both store owners and customers to use
WooCommerce can be used to sell a wide range of products, from physical goods to digital downloads, making it a versatile platform for businesses of all types and sizes. In addition, WooCommerce is highly customizable, with a range of extensions and integrations that allow you to tailor it to your specific needs and requirements.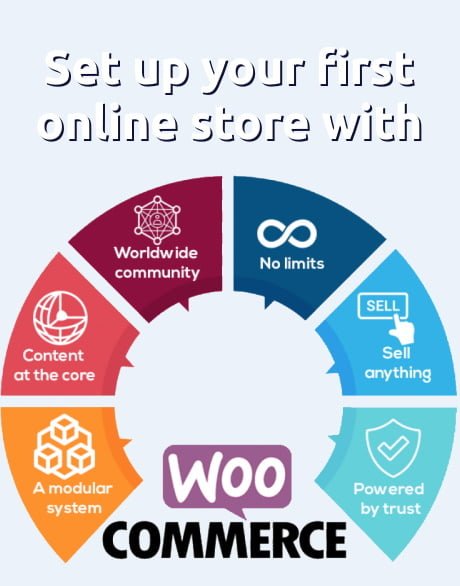 Let's Make Things Happen
Our own goal is to provide you a web design with a unique presence while taking into account the needs and profile of your business. We do this by implementing the right design that will work for you while also setting you above other business competitors. Our first concern is to create your website in a timely manner with the use of WordPress, one of the best content management systems out there, after receiving guidance and information from you regarding what you specifically want to demonstrate and how.
Although we think that appearance is crucial to the design of a website, we also believe that usability or functionality are very important aspects. Both skilled and novice users should be able to navigate a proper web page. Building your website is a top priority for us at Pame Digital since we want the finest results for you!
You will be working with Lefteris. Skilled web designer that has been also working as a freelancer many times. The day-to-day duties of him might include:
Designing website layouts, templates, and navigation tailored to your needs.
Designing the interface that will help drive leads for you.
Discussing the interface design options with you.
Working with graphics and optimizing your images.
Ensuring that your webpages are compatible with desktop, tablet, and mobile platforms.
Producing design features that can be used in your social media and other marketing channels.
Maintaining and updating your website.